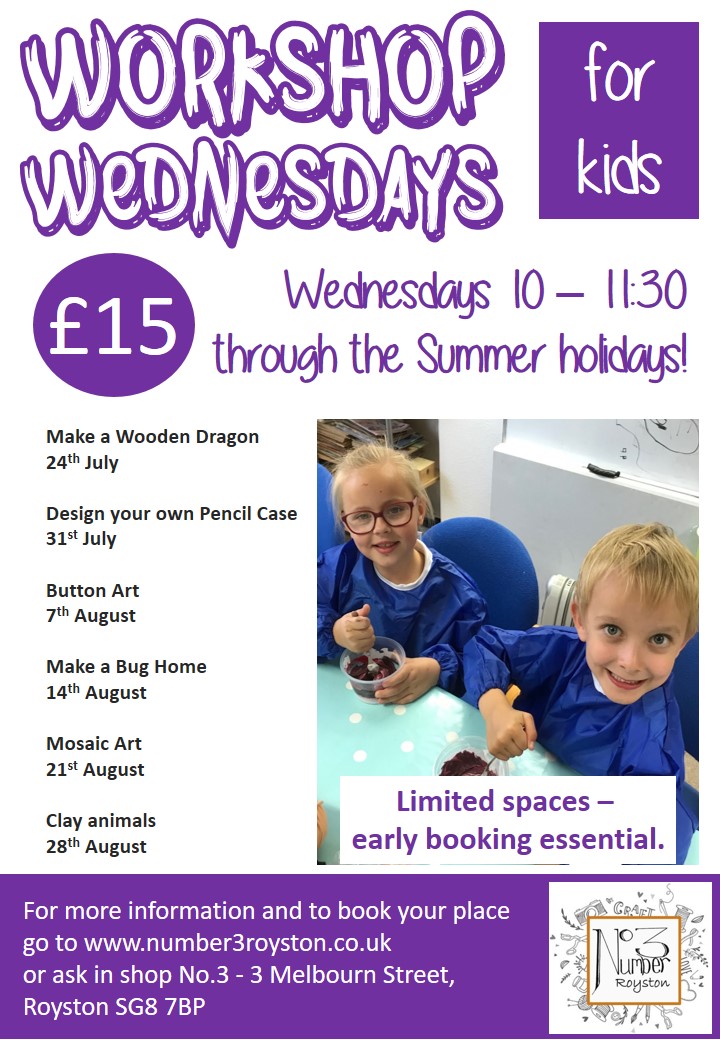 Workshop Wednesdays for Kids!
£15.00
Workshop Wednesdays for Kids!
We're running a weekly workshop for kids during the Summer Holidays. Every Wednesday from 10:00 - 11:30 & each one costs £15
Limited spaces available - early booking essential. Choose from the below! The teacher has a DRB check so parents don't have to stay.

Programme
24th July - Make a Wooden Dragon
31st July - Design your own Pencil Case
7th August - Button Art
14th August - Make a Bug Home
21st August - Mosaic Art

28th August - Clay animals
Workshops are held upstairs at No.3 Royston, 3 Melbourn Street, Royston, SG8 7BP.