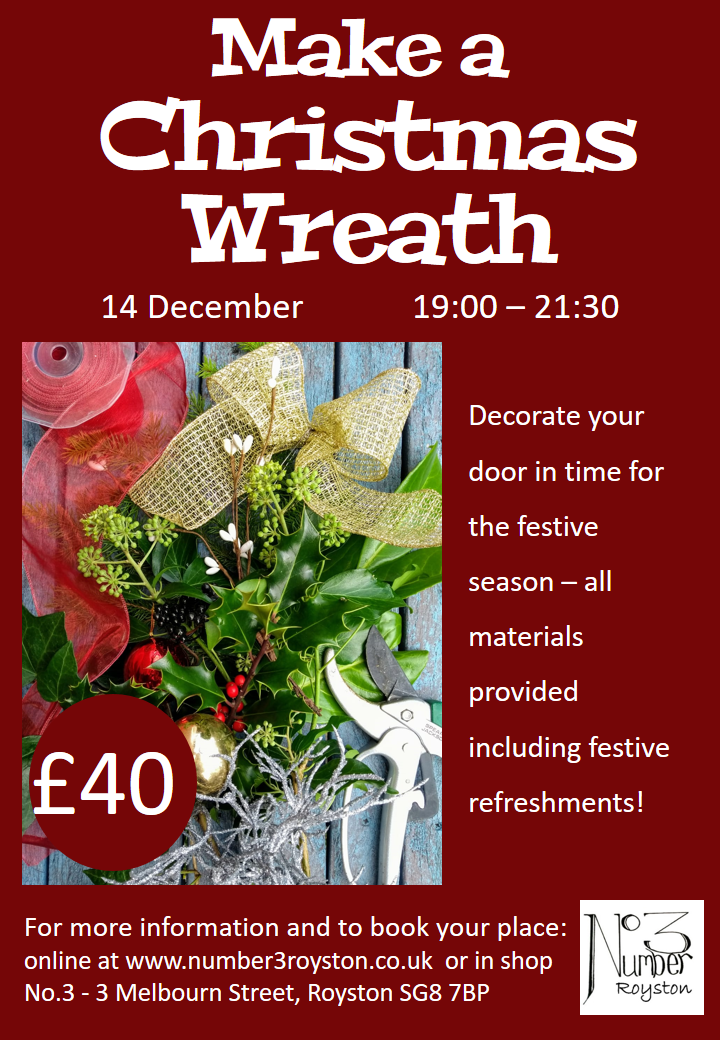 Workshop - make a Christmas Wreath
£ 40.00
Following a demonstration and instructions you'll be able to make your own Christmas Wreath to decorate your front door in time for Christmas.
All materials provided including festive refreshments!
Teacher Alison White has over 20 years experience of showing groups how to make wreaths, including the Friends of Cambridge Botanic Gardens.
Workshops are held upstairs at No.3 Royston, 3 Melbourn Street, SG8 7BP