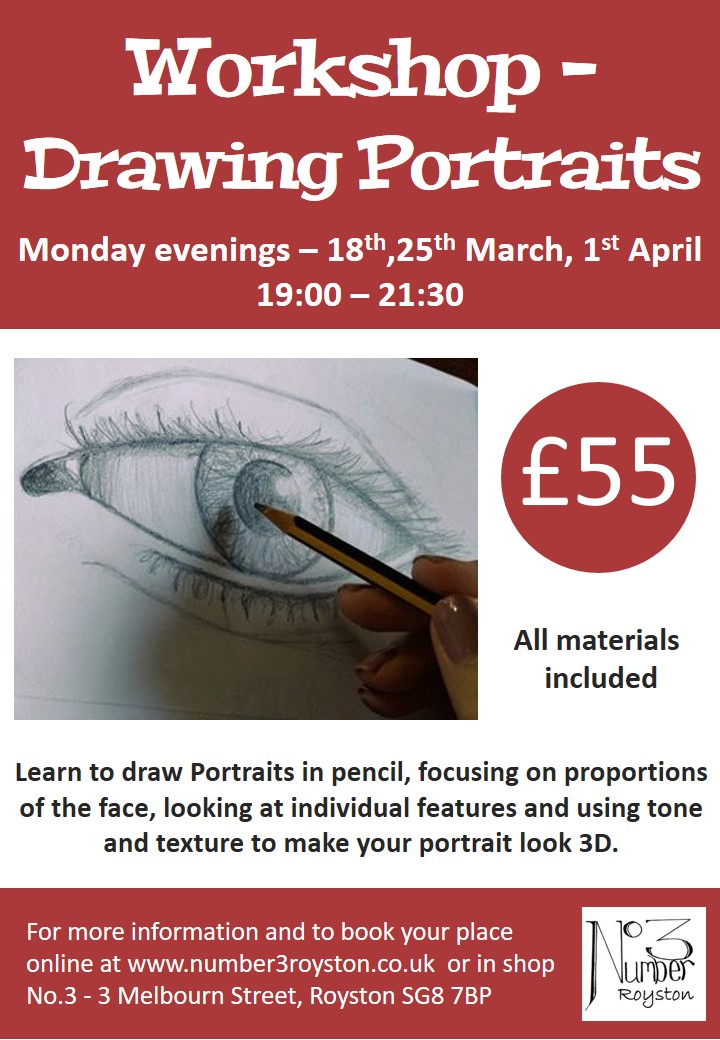 Workshop - Drawing Portraits
£ 55.00
Learn to draw Portraits in pencil, focusing on proportions of the face, looking at individual features and using tone and texture to make your portrait look 3D.
Taught by qualified art teacher Alison White.
Monday evenings – 18th,25th March, 1st April
19:00 – 21:30
£55
All workshops are held upstairs at No.3 Royston and must be paid for upon booking.