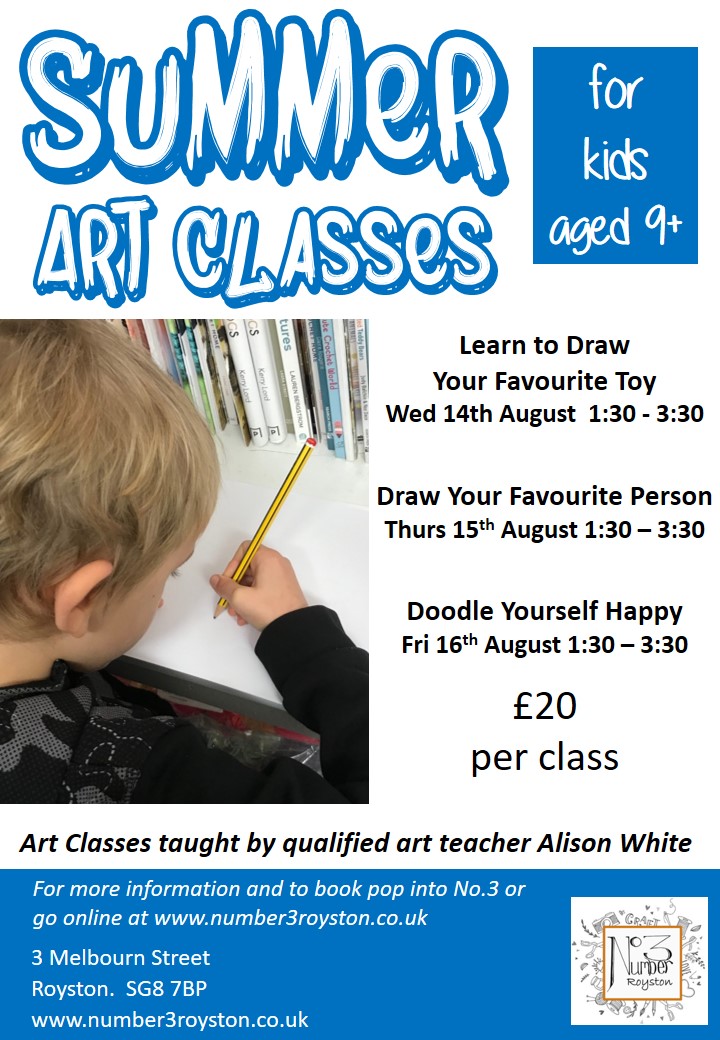 Summer Art Classes for Kids
£20.00
Send your children to learn to draw by qualified art teacher Alison White.
All classes are aimed at age 9 plus and are held in our workroom upstairs at No.3 Royston
£20 per class
Learn to Draw Your Favourite Toy

Wed 14th August 1:30 - 3:30

Bring a favourite soft toy and learn to draw using different techniques and textures

Draw Your Favourite Person
Thurs 15th August 1:30 – 3:30

Bring a picture of your favourite person (family, friend, celebrity etc) and learn to draw portraits using a range of techniques.

Doodle Yourself Happy
Fri 16th August 1:30 – 3:30
Doodling is an art form in itself and has been proven to help with stress and anxiety. Let your creativity burst into action!