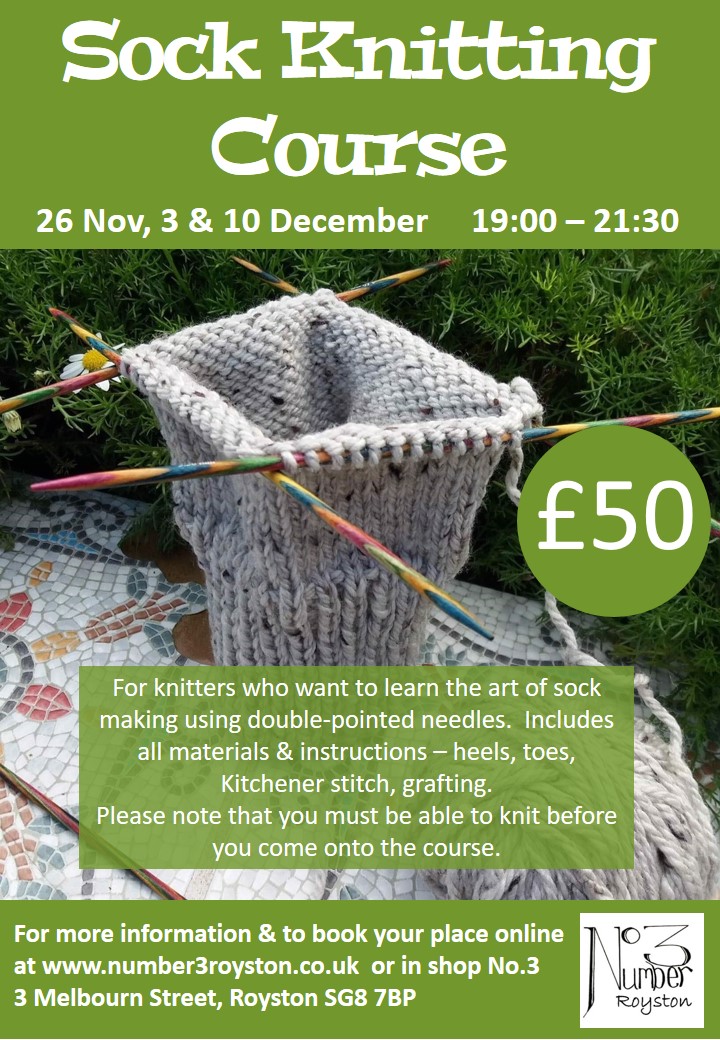 Sock Knitting Course
£ 50.00
26 Nov, 3 & 10 December 19:00 – 21:30
For knitters who want to learn the art of sock making using double-pointed needles.
Includes all materials & instructions – heels, toes, Kitchener stitch, grafting.
Please note that you must be able to knit before you come onto the course.
Courses and workshops include all materials needed unless otherwise stated and are held upstairs at shop No.3 Royston, 3 Melbourn Street, Royston, SG8 7BP. Refreshments are also included.