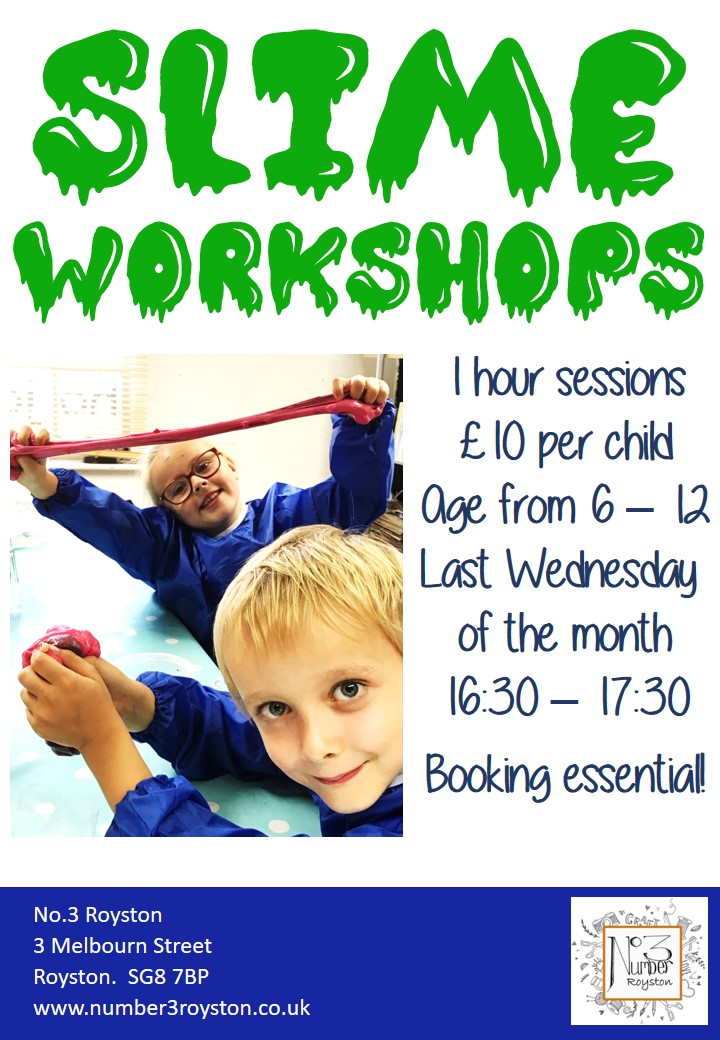 Slime Workshops
£ 10.00
Only 4 remaining
Children love slime! We're running 1 hour sessions where they can make slime in different colours and textures and have lots of fun!
The October workshop will have a special Hallowe'en theme!
£10 per child
Age from 6 – 12
Last Wednesday of the month
16:30 – 17:30
Booking is essential.
Courses and workshops include all materials needed unless otherwise stated and are held upstairs at shop No.3 Royston, 3 Melbourn Street, Royston, SG8 7BP. Refreshments are also included.