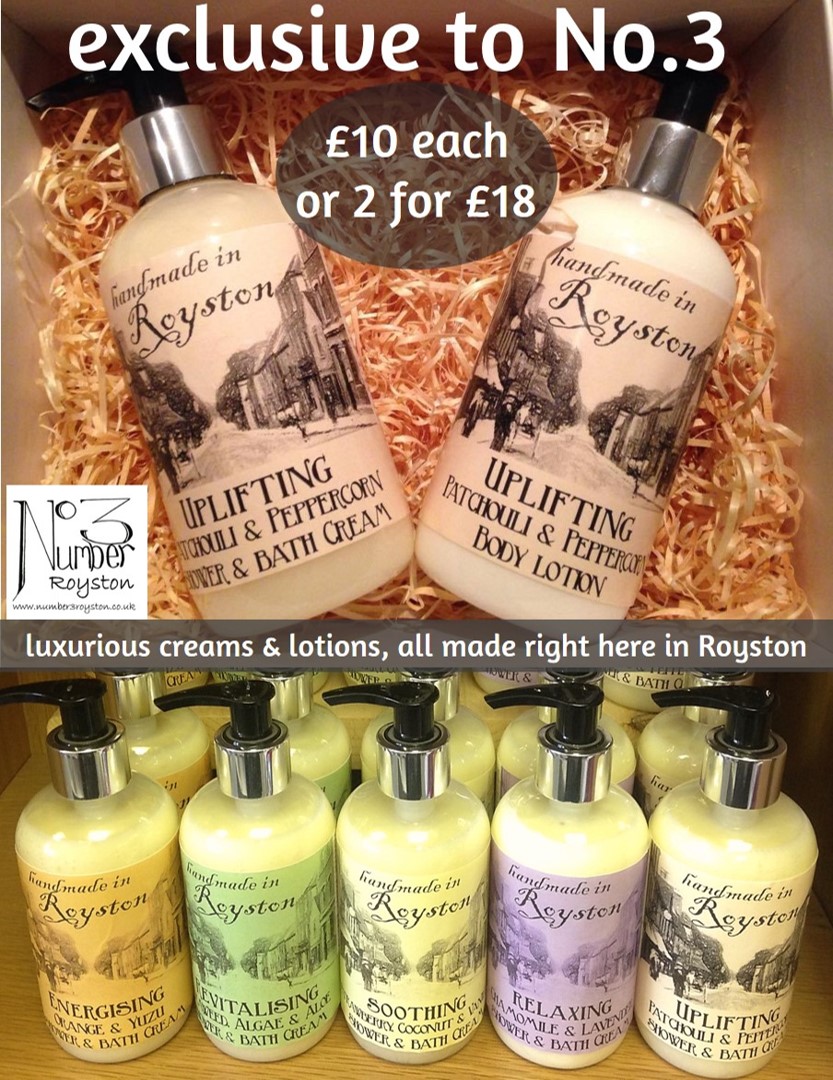 Handmade In Royston Bath & Shower Cream Large
Sold out
Our luxurious range of creams and lotions are made exclusively for No.3 Royston, by award-winning & local beautician Tessa Crook who owns The Bee's Knees.
The lotions are suitable for sensitive skins as they contain no sulphates, parabens, mineral oil or artificial colours, which can cause irritation and dry out the skin. We only use the highest quality ingredients, organic wherever possible and in six fragrances there will be something to suit everyone.
Each scent is available in a shower and bath cream, body lotion and hand cream and in large bottles as well as smaller, perfect to pop into handbags or luggage. Large bottles are £10 each or two for £18 and the travel bottles are £4 each or 4 for 16.
Our latest scent is the more masculine rocksalt and driftwood. A refreshing tang of salt and a sea breeze reminiscent of the seashore, this nautical scent will be a sure winner with the men in your lives.