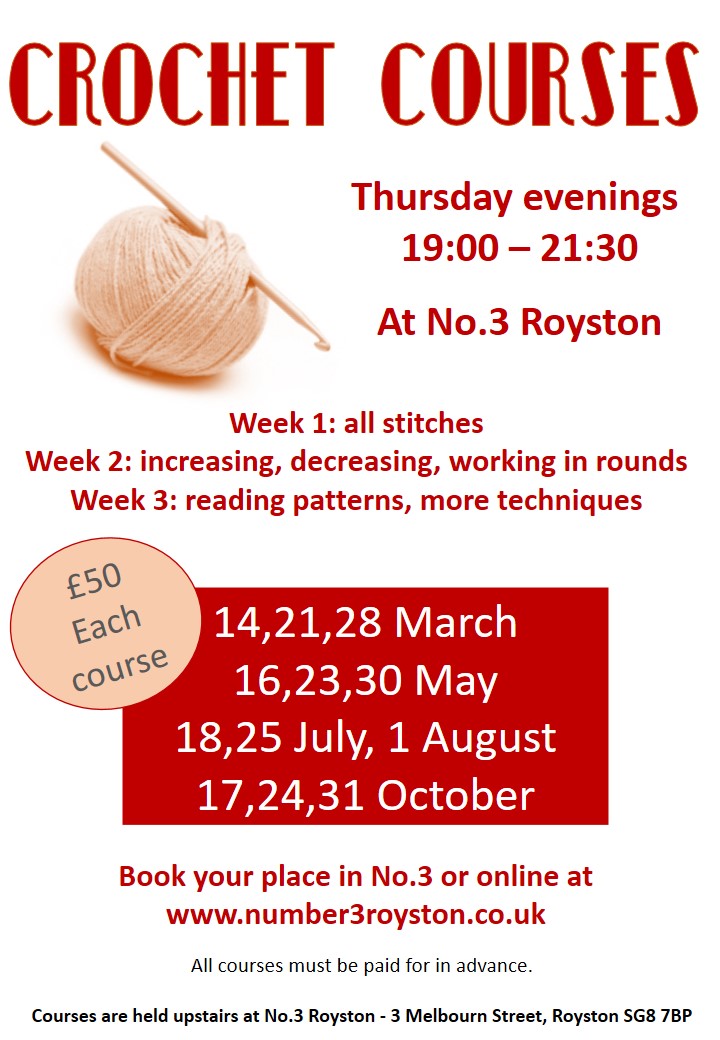 Crochet Course - three weeks
£50.00
Crochet Course - 3 weeks
Thursday evenings, 19:00 - 21:30
The courses are run several times throughout the year. Please choose the dates you'd like when ordering:

18,25 July, 1 August
17,24,31 October
£50
Week 1: stitches
Week 2: increasing, decreasing, working rounds
Week 3: reading patterns, more techniques
Price is £50 for a three-week course. All courses must be paid for in advance.
Courses are held upstairs at No.3 Royston - 3 Melbourn Street, Royston SG8 7BP